Overview
All of us have a 1 in 2 lifetime risk of cancer, but some common cancers,
including breast, melanoma, pancreatic, prostate and ovarian, are known to
occur more frequently in families, passing from one generation to the next.
This is because certain genetic mutations can be inherited. Perhaps the
most commonly talked about are the BRCA 1 and BRCA 2 genes, where
mutations can indicate increased risk of developing breast, melanoma,
pancreatic, prostate and ovarian cancers. The 30-gene Pan Cancer Panel
test from Everything Genetic, examines 30 genes, which can indicate risk of
these cancers as well as uterine, colorectal (bowel) and stomach cancer.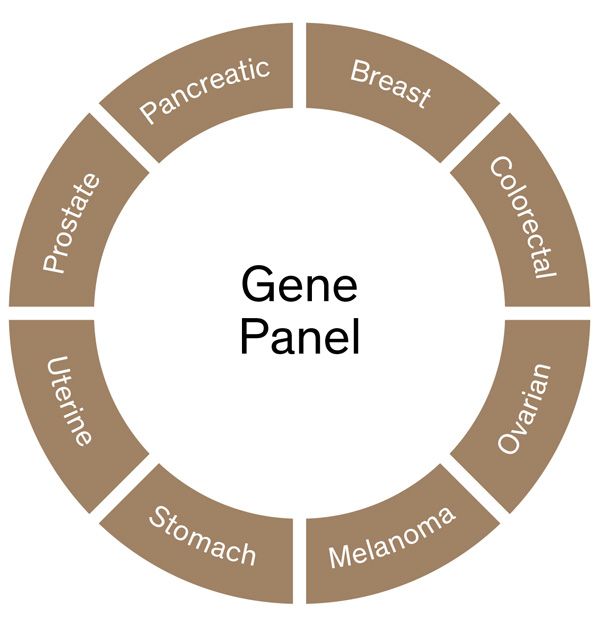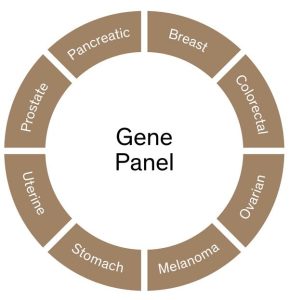 Why should I consider having this test?
This test will give you valuable information. Knowing you have a genetic
mutation enables you to make sure you have the appropriate regular
screening and investigations. Many mutations are known to be hereditary; if
you have a mutation, there is a 50% chance that your siblings and children
will have it too.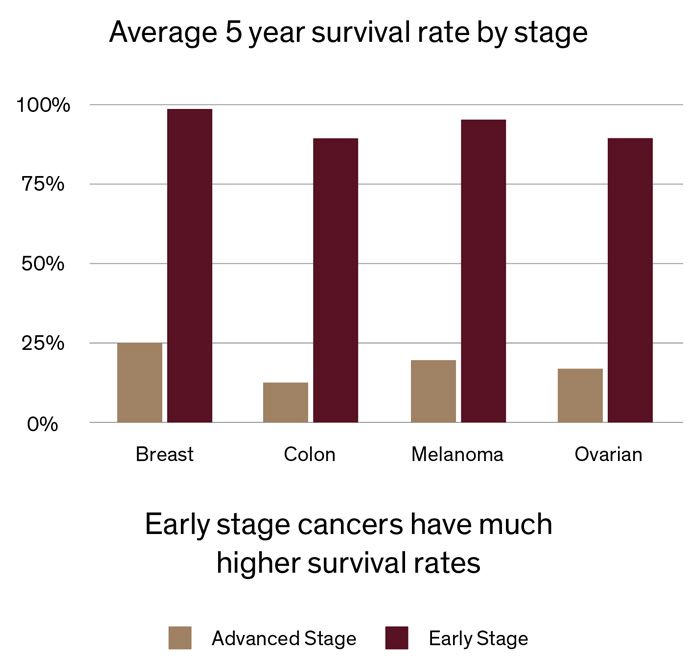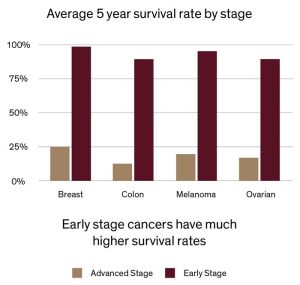 What does the test involve?
Your Preventicum doctor will explain the process in your consultation, and
you will also have a counselling session with a consultant (usually the day
after your Preventicum assessment) so you understand this fully before
consenting for the test. It is a simple saliva test that you can do in the clinic on
the day of your assessment, or in your own home if you prefer – we do not
need a blood sample for the Cancer 30 Gene Panel. If you choose to add this
test after your health assessment, you will receive a kit in the post with clear
instructions, together with all the paperwork you need to complete.

How long does it take to get my results?
Your sample will be sent to the Everything Genetic laboratory in the USA,
where it will be analysed. Your report is usually generated within 5 weeks of
the laboratory receiving your sample.
How will I get my results?
Once your genes have been analysed, you will be sent your results by our
team at Preventicum. If there are any positive findings, you will also be
contacted by a Consultant Geneticist from Everything Genetic to discuss
these results, the implications and next steps. If the results are negative, but
you would like to discuss these further, a consultation can be arranged at no
extra charge. Discussing your results with a geneticist and Preventicum
doctor will help you to:
• understand your risks
• monitor your health
• consider your lifestyle or diet
• protect your family
Which genes are tested?
APC, ATM, BAP1, BARD1, BMPR1A, BRCA1, BRCA2, BRIP1, CDH1, CDK4*,
CDKN2A(p14ARF), CDKN2A(p16INK4a), CHEK2, EPCAM*, GREM1*, MITF*
, MLH1, MSH2, MSH6, MUTYH, NBN, PALB2, PMS2* , POLD1*, POLE*, PTEN,
 RAD51C, RAD51D, SMAD4, STK11, TP53.